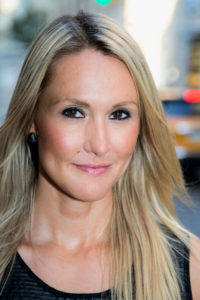 Shannon is a creative, strategic leader with over 15 years of experience in building brands, engaging consumers, and inspiring teams. With a proven track record in creating and executing winning marketing programs, she can bring any brand vision to life, while delivering real business results.
As VP of Brand Social at GoDaddy, Shannon focuses on building industry-leading programs that tell beautiful stories, drive meaningful engagement, and excite audiences. Previously, she served as Sr. Director of Social and Influencer Marketing at Group Nine Media, Head of Social in the Hearst network at iCrossing, and Social Media Director on the Land Rover business at Wunderman, following an eight-year tenure at Microsoft, in Redmond, WA.
Shannon has a Bachelor of Arts and a Master's degree in Teaching from the University of Washington.